Aaron Johnson is the Vice President of Marketing & Customer Strategy and a part of the technical sales team at Accumold. He is recognized as a leader on the subject on micro injection molding and has developed and presented numerous technical presentations and has been published in many industry trade publications. He has been with Accumold since 2005 and currently finishing his Master's in Business Administration.
Amber is an entrepreneur with a broad variety of skills with 24 years experience. She has led 3 previous business to successful exits. She is an out of the box thinker, can do and go for it mentality. Amber is the inventor of EPIWatch and owner of the concept patent and the mechanical patent.
Andreas is currently Senior Technical Manager and in this role, he supports external manufacturing sites producing for Novartis. He has 25 years of pharmaceutical experience in different roles within parenteral drug product manufacturing.
He joined Novartis 2014 for implementation of a pre-filled syringe line as Production Manager for pre-filled syringes covering Compounding, Filling and Visual Inspection. Prior to Novartis, Andreas worked at Fresenius Kabi as single point of contact for pre-filled syringes and as manager of a QC lab.
As a Sales Director Ashley works with global pharma customers in to engineer efficient yet highly flexible packaging lines for Parenterals.
Modularity is essential to meet the technical requirements of the growing diversity of Pre-filled Syringe and Injection Device types. Operational and commercial viability is achieved through a quality driven package solution approach.
After studying Chemical Engineering Beate Treffler joined Hoechst/Clariant's Plastic Additives division already 30 years ago. After holding various positions in Technical Service, Development and Marketing, Beate took over the lead of the dedicated Healthcare Polymers Solutions team in 2015 which focuses on enhancing and protecting healthcare products.
Benedikt acts as the first point of contact for pharmaceutical companies planning the outsourcing of manufacturing of sterile liquid pharmaceuticals at Fresenius Kabi's manufacturing sites in Europe and Asia. Benedikt joined Fresenius Kabi as a Management Trainee after completing his PhD in Organic Chemistry from the Karl-Franzens University of Graz, Austria in 2014. He afterwards covered the role of executive assistant at Fresenius Kabi focusing on pharmaceutical manufacturing, global investments, strategy roll-out, capacity and supply chain management.

Dr. Clemens Günther received his diploma in biology and doctorate for natural sciences from the Free University, Berlin-Germany. Dr. Günther has gained over 30 years experience in drug development. He has been involved in nonclinical development and regulatory toxicology of small molecules, biologics, medical devices and drug device combination products.
Jakob is an Engineer and Materials Scientist by training with an MSc degree in Chemical Engineering from the Royal Institute of Technology in Stockholm, Sweden and a PhD in Polymer Science from the Swiss Federal Institute of Technology in Lausanne, Switzerland. He has written and published close to 40 peer-reviewed papers on medical devices, packaging materials and polymers and is a regular contributor to technical and scientific conferences.
Dr Joël Richard is currently Chief Development Officer at MedinCell (Montpellier, France). He is leading all the drug development activities of the company, based on the proprietary technology BEPO® for Long-Acting Injectables. (LAIs). These activities comprise formulation and process development, device development, analytical development, process transfer and scale-up, manufacturing and supply of clinical batches, regulatory affairs, non-clinical and clinical development operations, quality and regulatory compliance.
Min is a Director and Fellow at Astrazeneca. He has over 15 years of pharmaceutical product development experience. Prior to AstraZeneca, Min worked at Johnson&Johnson, BD and Eli Lilly and on projects from concept phase through commercialization. His experience spans formulation development, device engineering, process engineering and packaging development. Currently, Min is focusing on parenteral product development, including new modalities, such as cell and gene therapy.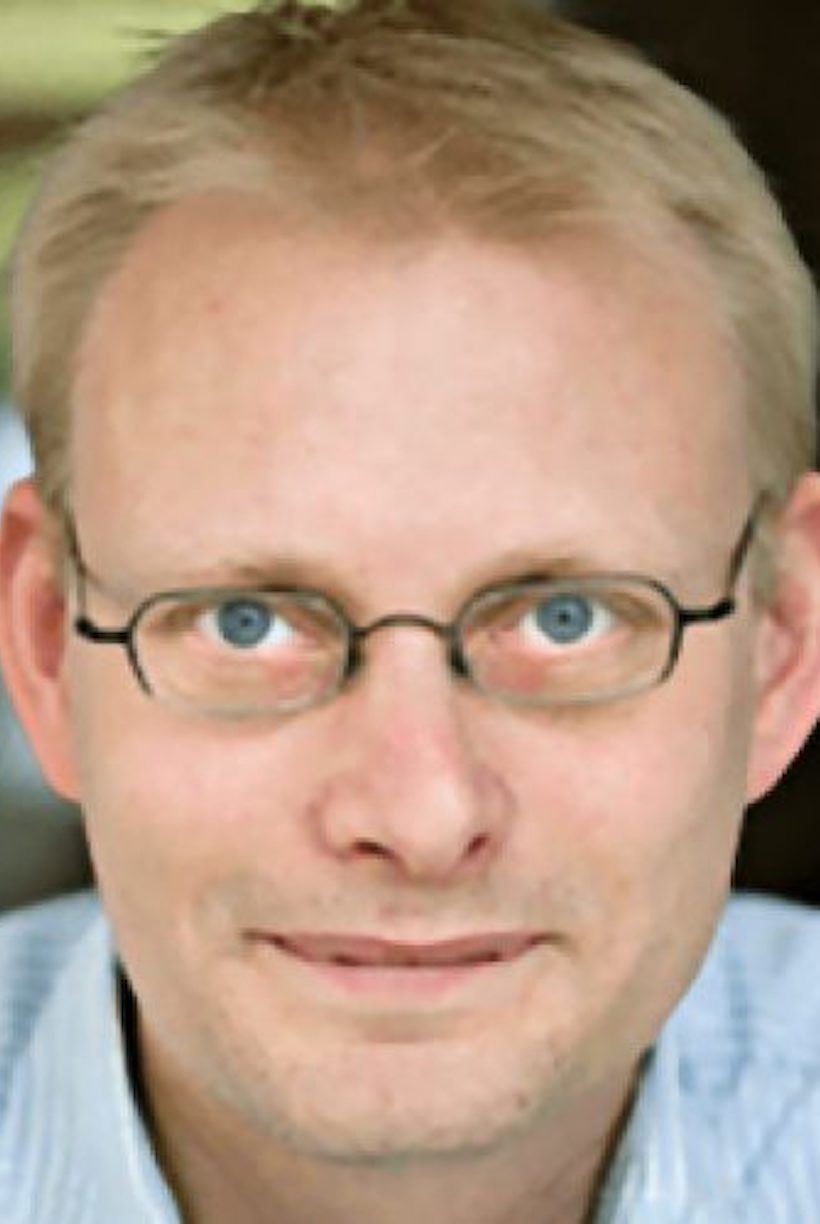 Head and Scientific Director, Liquids & Parenterals at The Janssen Pharmaceutical Companies of Johnson & Johnson
ené Holm received his pharmaceutical training at the Royal Danish School of Pharmacy, now the school of pharmacy at University of Copenhagen, Denmark, in 1998 and his PhD in biopharmaceutics from the same institution in 2002. Dr. Holm joined Lundbeck in 2001 and changed to Janssen in 2016. Dr. Holm has worked within pharmaceutical development, formulations for non-clinical testing in drug discovery, physical chemistry and material science covering both small and large molecules and is now responsible for the functional unit ensuring development of all non-solid formulations for Janssens small molecule value stream.
Tudor Arvinte, Ph.D., received his academic training in physics at the University of Jassy, Romania, and his Ph.D. in biophysics from the University of Düsseldorf, Germany. He performed his doctoral work and postdoctoral stage at the Max-Planck-Institute West Germany and held numerous research positions in Europe and the USA: at C.N.R.S., Orléans, France, at Cornell University, New York, at Texas A&M University, and at the Biophor Corporation, College Station, Texas, USA.
More speakers will be announced soon!
Would you like to become a speaker at this event? 

BIOTECH PHARMA SUMMIT - PORTO / 2021

REGISTER NOW