On 06 & 07 October 2022, New York (USA) will host RESCON Summit: IRDD & WICD.
RESCON SUMMIT highlights innovations in the respiratory sector and connected devices. At the event we will showcase new trends in aerosol science and the future directions of inhalation drug delivery research. Further discussion focusses at on-body device design and development for large volume delivery while engaging in the latest digital applications for wearable devices.
IRDD
Novel technologies for pulmonary & nasal delivery
Modern respiratory medicines
Innovative development of inhalation devices
Digital health combination products
Analytical tools for inhaled medicines
Bringing inhalation and respiratory drug delivery products to market
Regulatory updates in the global respiratory market
The challenges of developing inhalation devices
Innovation in nebulised therapy
Triple inhaler therapy in COPD
Inhaled drugs through functional respiratory imaging (FRI) and artificial intelligence (AI)
Dry-powder inhalers (DPIs) and Metered-dose inhalers (MDIs)
New analytical insights into dry powder formulations for inhalation
Characterizing aerosol dynamics
Future directions in inhalation and respiratory drug delivery research
Regulatory pathways for inhaled therapies
Challenges of developing a generic inhaled product
Explore opportunities with smart and digital inhalers
WICD
Options for activation of battery-operated Medical Devices
Simulation and modelling approach over prototyping for the design of medical products
Commercialization for wearable drug delivery devices
Designing Drug Delivery Devices
Emerging trends for on-body Injectors
From IV to Vial-Based SC delivery
Innovative solutions for large-volume injections
Wearable Insulin Delivery Devices
Compliance with EMDR, GDPR and FDA standards
Plastic Injection Moulding
Benefits of LCP for wearable injectors
Artificial Intelligence in Medical Devices
Trends and the Future of Medical Devices
Medical Device Design Strategy
Regulatory and legislative landscape
Tracking Asthma With Smart Inhalers
Wearable injectors and devices in clinical trials
Device Manufacturing: Shifting Supply and Demand
Members of board, C-level, Senior Vice Presidents, Vice Presidents, Directors and Heads of departments of:
Respiratory Drug Development
Generics & Respiratory
Inhalation Drug Delivery Technologies
Device Development and Engineering
Respiratory Pharmacology
Medical Devices & Injectors
Inhalation Device Development
Inhaled Formulation Science
Inhalation Product Development
Respiratory Regulations
Generics & Respiratory
Inhalation Process Development
Respiratory Medicine
E-Health
Inhaled Dosage Forms
Outsourcing
Process Development
Respiratory Pharmacology
Device Engineering
Drug Delivery Innovation
Inhalation Devices
On-Body Injectors
Metered Dose Inhaler Development
Medical Marketing
Respiratory R&D
Particle Characterisation
Business Development
New Delivery Technologies
Connective Health
Pulmonary Disease
Scientific Research
Packaging
Wearable Devices
75 Rockefeller plaza
75 Rockefeller Plaza is a skyscraper on the north side of 51st Street in New York City, originally built as a northern extension to Rockefeller Center. Situated in the heart of Midtown Manhattan, the 75 Rockefeller plaza with a recent $140 million renovation is prepared to offer industry-leading events and personalized service to actualize a modern atmosphere and be the ideal destination for hosting and cultivating your most important relationships.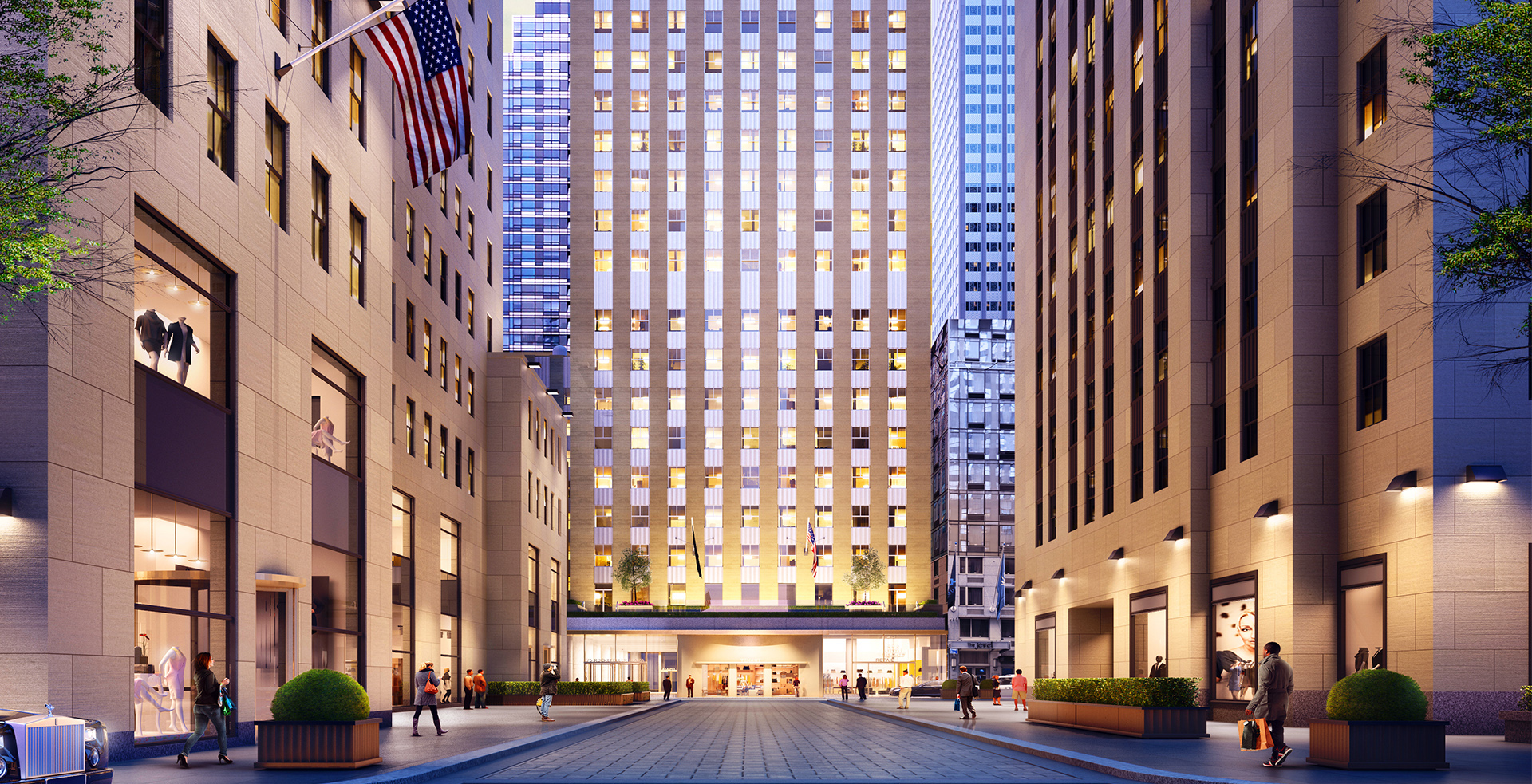 Proveris Scientific Corporation
Proveris Scientific Corporation advances the science of respiratory drug delivery products by driving new technology development for high performance spray characterization, capture, and analysis, while leveraging its expertise, experience, and core technologies. With customer success as its central motivating force, Proveris Scientific adds value to a global customer base with "complete solutions" which include product innovation, technical services, systems, consumables, and educational training. Since its founding in 1995, the company has accelerated the development of top spray and aerosol drug products and has deployed its systems at more than 100 pharmaceutical development and manufacturing sites around the globe.
Proveris's systems are the industry standard and are used by the FDA, China NMPA (National Medical Products Administration), and the pharmaceutical industry to generate submission-ready data. Proveris is certified to ISO 9001:2015 by TUV Rheinland of North America, Inc., and has more than 20 patents issued on its technology.
Gerresheimer
Gerresheimer is the global go-to partner for drug packaging and drug delivery systems with a broad product range for pharma, health, well-being and biotech. We bring every type of medication safely, reliably and conveniently to or in the patient.
Gerresheimer relies on a comprehensive international network with numerous innovation and production centers in Europe, America and Asia.
Gerresheimer produces close to its customers worldwide with around 11,000 employees and generated annual revenues in 2021 of around EUR 1.5b. With its products and solutions, Gerresheimer plays an essential role in people's health and well-being.
Intertek Melbourn
Our scientists provide development support for a wide range of pharmaceutical dosage forms with specialist expertise in OINDP development with integrated formulation and testing services for both small molecules and biologics. Our teams carry out early-stage pre-formulation support, solubility screening, drug-excipient compatibility, stability testing, and device selection support. For inhaled biologic development, comprehensive protein characterisation services supported by forced degradation and stability monitoring for the protein's structure and bioactivity throughout formulation and storage can also be provided. Interaction with the device and closure systems are evaluated through comprehensive extractable and leachable testing and toxicological assessments.
With 30 years of experience in supporting our clients' inhaled and nasal product developments, we deliver world-class support to help you meet the challenges of your demanding development programs. The Intertek Melbourn laboratory is inspected and approved by the UK Medicines & Healthcare Products Regulatory Agency (MHRA) for GMP compliance. The Laboratory has also been inspected by the US Food and Drug Administration (FDA) against GMP as part of clients' pre-approval inspections.
Catalent Pharma Solutions
Catalent Inhalation has the capabilities, expertise and state-of-the-art facilities to expedite product development, from concept and feasibility studies through commercial manufacture and release testing. With over 30 years of inhalation product experience, Catalent can handle the most complex projects and help bring your therapy to market, faster. Whether a single service or a comprehensive development package is required, Catalent offers end-to-end expertise across dose forms:
Dry Powder Inhalers (DPIs)
Metered-Dose Inhalers (MDIs)
Unit and Bi-Dose Nasal Sprays
Catalent also provides comprehensive analytical, particle size engineering and clinical trial supply services.
Harro Höfliger
Harro Höfliger specializes in the development of customer-oriented process and production solutions for pharmaceutical and medical applications as well as market-oriented consumer products. In addition to innovative machine platforms and packaging machines, customized turnkey system solutions for product assembly, processing of web materials, as well as dosing and inhalation technology are the company's core expertise.
The systematically structured portfolio of upscalable test machines and modules, as well as requirement-oriented technology platforms, results from many years of experience and targeted research and development. Thus, Harro Höfliger covers all phases from the laboratory stage to high-performance production.
MUNIT
MUNIT is operating in the field of MICRONIZATION of Active Pharmaceutical Ingredients (APIs), High Potent APIs, Cytotoxic and Cytostatic compounds, Inhalation products, Steroids, R&D compounds and Generics.
In MUNIT we have combined the technical and commercial expertise of its affiliates Jetpharma SA (Switzerland) and Microchem Srl (Italy) making the best out of 40 years of leadership in the micronization sector.
MUNIT is your access point to JETPHARMAs and MICROCHEMs services:
Jet- , Pin- and Hammer milling
Cryogenic Micronization
Co- micronization
Sieving, Blending, De-Lumping
Technical trials, DoE Studies, Process development and validation
QbD
PSD analysis etc.