Dr. Alessio Mylonas is an immunologist and longtime microbiome aficionado. Formerly a researcher at the Swiss Federal Institute of Technology, and University Hospital of Lausanne, he is now a senior researcher at AC Immune SA, an innovating clinical-stage biopharmaceutical research company with expertise in precision medicine for neurodegenerative diseases. He is now pursuing new targets, based on his research, in a pharmaceutical context.

Dr. Jane Foster is an Associate Professor in the Department of Psychiatry and Behavioural Neurosciences at McMaster University in Hamilton, ON and a Scientist at St. Michael's Hospital in Toronto, ON. Dr. Foster is an active researcher in two large translational networks – the Province of Ontario Neurodevelopmental Disorders Network (POND) and the Canadian Biomarkers in Depression (CAN-BIND).
Javier Ochoa-Repáraz research is focused on host-microbial gut interactions and the mechanisms of immunomodulation associated with protection against CNS inflammatory demyelination, with a particular focus on the impact of gut microbes regulating diseases.
Dr. Marcus Böhme is as R&D Specialist working at the Nestlé Research Centre in Lausanne, Switzerland focusing on the Gut-Brain Axis. Prior to joining Nestlé, he completed his undergraduate training in Nutritional Science at the Friedrich-Schiller-University of Jena, Germany, where he also received his PhD in neuroscience. Subsequently, Dr. Böhme undertook a 4-year postdoctoral fellowship in the lab of Prof. John Cryan at the University College Cork, Ireland, where he studied the relationship between diet, stress and cognition with a focus on the gut microbiota as a key mediator.
Martha Carlin is an award-winning systems thinker who is changing how we understand the link between the environment, our food and water systems, and illness. Martha's vision of the BioCollective has built a platform to accelerate the development of solutions to solve these complex problems.. Martha has the unique ability to connect seemingly unrelated things to solve problems in new ways.
Dr Nadejda Lupolova holds a MSc in Biotechnology from the University of York and a PhD in Infection and Immunity from the University of Edinburgh, UK.   During her time in academia she used Bioinformatics and applied Machine Learning techniques to predict bacterial  and viral phenotypes from whole genome sequenced data. Examples of her work include Pathogenicity and severity of disease prediction caused by  S. enterica and E. coli; Microbiome dynamics  following antibiotic intervention; Development of a rapid phage discovery and prediction of phage-bacteria interaction for phage therapy applications.
Before entering industry, Nina was involved in human nutrition research at Penn State University, USA, the French National Center for Scientific Research (CNRS) and the National Institute for Agronomic Research (now INRAe). She has an engineer degree from AgroParisTech, Paris Institute of Technology for Life, Food and Environmental Sciences.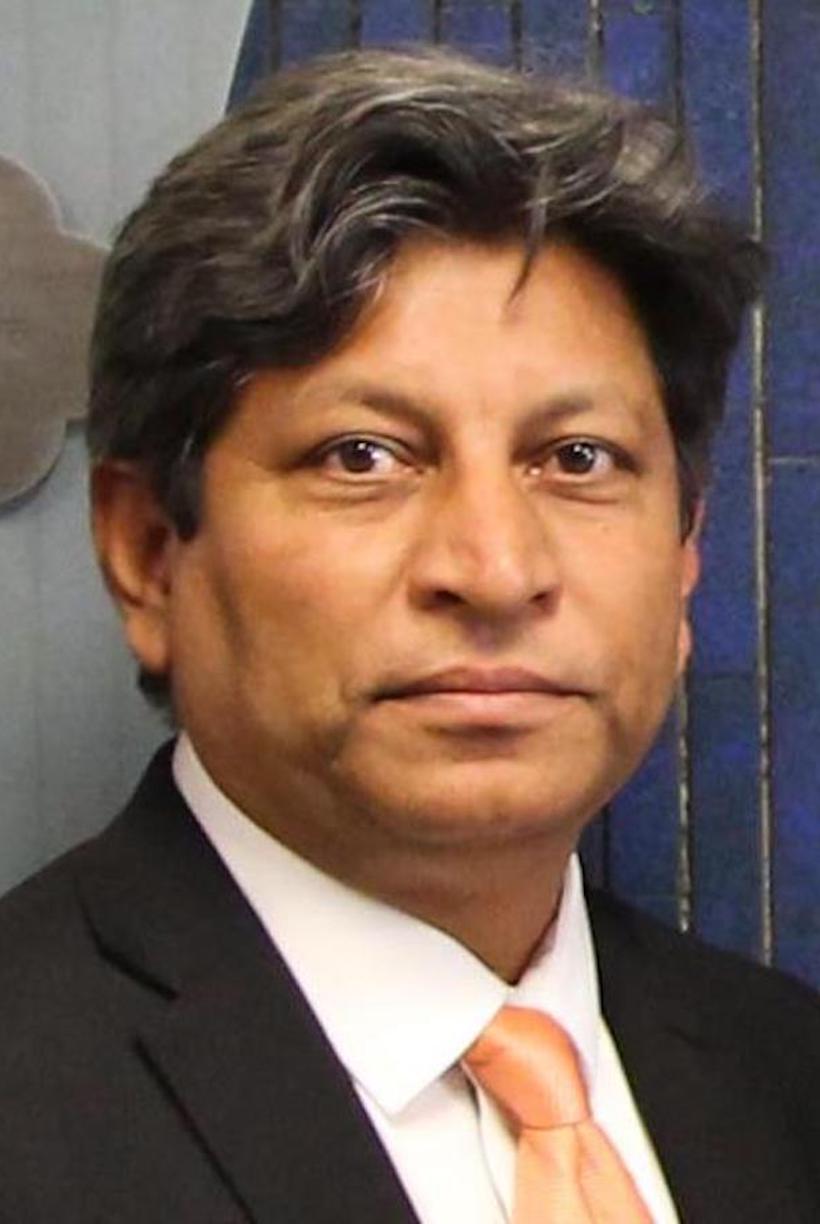 Professor of Biomedical Engineering, Artificial Cells and Organs, Physiology, Experimental Medicine and Surgury in the Faculty of Medicine at McGill University
Dr. Prakash research team has contributed to the advancement and development of several biomedical technologies. Superficially, his research program is focus on understanding the human microbiome, developing probiotic formulations for use in neurological disorders such as Alzheimer's, Parkinson's, aging, metabolic syndrome, obesity, cardiovascular diseases and in developing formulations for targeted delivery of drugs, live cells, and therapeutic molecules and medical devices such as novel stents.
Serguei Fetissov MD, PhD, was graduated from Military Medical Academy in St Petersburg and received his PhD from Institute of Developmental Biology of Russian Academy of Science in Moscow combined with training in Pierre & Marie Curie University in Paris. He worked as a researcher and principle investigator for more than 20 years in the field of physiology, neuroscience and nutrition in academic institutions including College de France in Paris, Upstate Medical University in Syracuse, USA and Karolinska Institutet in Stockholm, Sweden.
Shahram Lavasani holds a Ph.D. degree from Lund University in Medical Inflammation Research where he studied the immunoregulation and novel immunotherapies in multiple sclerosis (MS). He is a skillful immunologist, with many years of teaching and research expertise on gastrointestinal complications in autoimmune and chronic inflammatory diseases.
Professor Wouter de Jonge received his doctoral training at University of Utrecht, and Columbia University, and received his Phd in 2001 (Medicine, University of Amsterdam and Maastricht). He took up postdoctoral positions at the AMC in Amsterdam (prof Guy Boeckxstaens) and Oxford University (prof Siamon Gordon). He chairs the gastro-intestinal research group (www.gut-research.com) at the AMC since 2013 and holds a part time W2 professorship at the Dept of Surgery at the University of Bonn, Germany.
Dr. Yoghatama Cindya Zanzer is Manager Nutrition Science in BENEO, Germany. He received Ph.D. in Applied Human Clinical and Molecular Nutrition from Lund University, Sweden. For the last 8+ years, he has been leading cross-functional strategic projects from the interface between industry and academia in the field of prebiotics, functional carbohydrate and bioactive compounds on gut/digestive/gastrointestinal health, gut-brain-axis, appetite regulation, weight management, glycemic regulation as well as nutrigenomics in human clinical interventions.

BIOTECH PHARMA SUMMIT - PORTO / 2021

REGISTER NOW